#Phailin - Circulate these emergency numbers for #Odisha... http://t.co/HzsNbxEdyy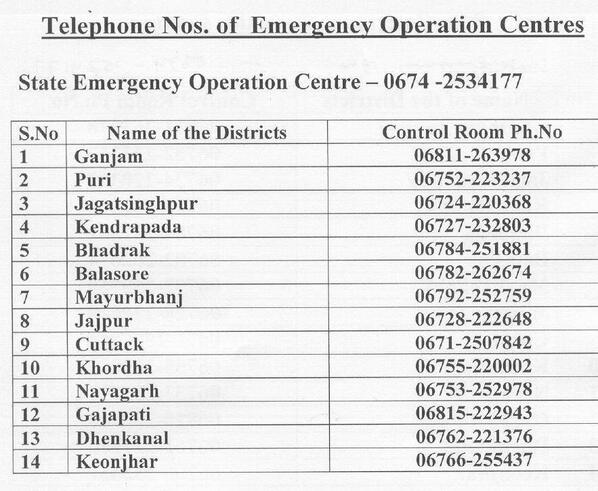 #Phailin - Analysis at 7:30pm indicates, Pressure around 931mb and winds gusting up to 235 kmph... Category 4 storm.
Nearing Andhra and Odisha coast.
Satellite IR at 7:30pm shows the Core and Eye continue to be WELL formed. Drizzles, moderate rain has started to push into Odisha.