#Chennai - 3:30pm, Again a CLEAR day with NO cloud formation. #HOT at 34 C (3pm).
#Kolkata - Airport has reported "Thunder storm" at 3:20pm.
Belgaum - Monsoon is active here ..from morning it was raining moderate . now its heavy at 11.30 am
Davangere - 1:36pm, "cloudy and windy,couple of passing drizzles till now"
#Bangalore - 3:28pm, "Cloud formations during past 30 mins. Its overcast now"
RT @anshulchopra: Looking dangerous #Mumbai #rain #clouds storm??? http://t.co/7OOwZmSxaq (1:07pm)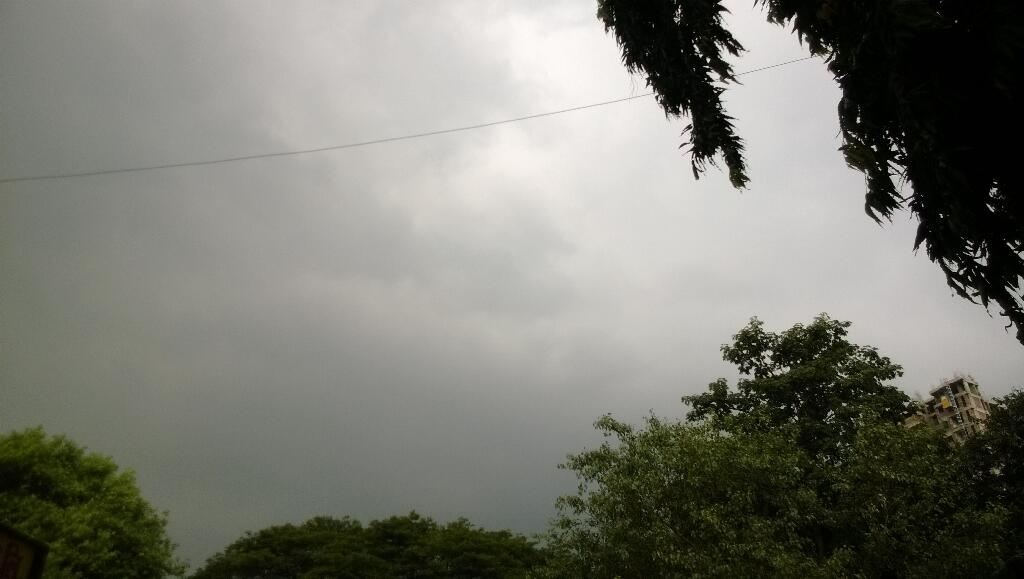 3:30pm, HEAVY rain has pushed into Bihar, scattered over Maharastra coast, N Chatisgarh, N Odisha, S,central,N Bengal http://ow.ly/i/3l4Od
Latest analysis show that, the circulation is over kanpu, Lucknow zone and the Maharastra coast trough persists but weak !